Take away the stress and confusion of running your business with our Managed IT Services.
Expert IT management at your service.
Our team of certified Microsoft professionals provide you with IT expertise at a fraction of the cost of hiring in-house technicians. With solutions aligned to your business model and seamlessly integrated into your operations, you'll be able to effortlessly execute your business plan to take your company to the next level. And no matter what changes or challenges you face, our experts will always be there to keep you agile and competitive.
The benefits of Simnet Managed IT Services:
Discover Our Managed IT Services: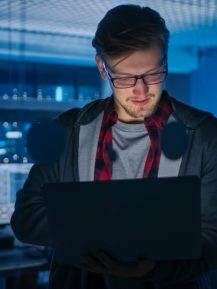 Whether you need to supplement an existing IT system or outsource your entire infrastructure, Simnet has all your solutions in one place.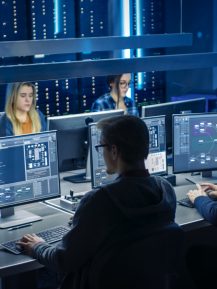 Get your own team of expert IT consultants.
Slide 1 Heading
"Simnet and their team are top notch friendly helpful professionals. From IT consulting to web hosting, they are knowledgeable, professional and the team is prompt in all facets of project satisfaction from start to finish. I would highly recommend there services"
Ron Jeschke
IT Supervisor at Town of Cobourg
"The staff at Simnet has a genuine interest in making sure our systems are operating well.  With each call or e-mail, I feel like I am treated uniquely for the needs of our company.  Simnet provides that level of expertise that we could not hope to duplicate. They work well with my staff and I to become another member of the team.  Whether it is a direct call from a specialist for a ticket just created or a text from the owner at 4AM to tell me our systems are back up, I can be assured that someone has our back in IT."
Slide 2 Heading
"We've been working with Simnet for years as a very trusted technology partner – and we've recently expanded our partnership further. They offer customizable solutions for our technology needs."
Aaron Abrams
MOLLY MAID Canada Inc.
"Simnet has helped Olon Industries secure our critical business data everyday. Simnet allows Olon's staff to focus on our core business services and keep our network running effectively."
David Fisher
Olon Industries
Find out how we can help.
Get in touch to find out how Simnet can grow your business with innovative IT