Cyber Security Solutions & Consultancy Services
Get tailored security solutions to fit your company's unique needs using the latest technologies and expert assistance.
Keep your company secure no matter what.
Security threats are constantly evolving, and cyber criminals are always looking for new ways to harm your business. Add to that employee oversights like visiting suspicious websites, opening malicious emails, and using weak passwords, and keeping your organization safe can seem impossible… But there's no need to worry; Simnet is here as your  cyber security consultant providing you all the possible solutions according to Canadian cyber security laws. Our experts can secure all your data and digital assets against any internal or external threat. With our co-managed or hybrid SIEM (Security Information and Event Management) technology and established threat intelligence, suspicious activities and security incidents can be identified and neutralized as they occur while allowing you to retain control of your existing cybersecurity. Get in touch with
hybrid cloud solutions
for having cyber security services to make your business secure.
The Benefits of Simnet Secure IT & Cyber Security Services:
Discover Our Secure IT Services: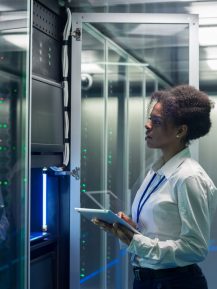 Keep your systems and data secure no matter what threat you face.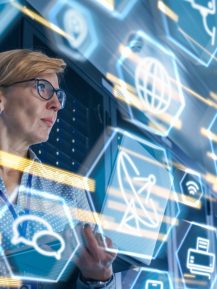 Vulnerability Assessments
Keep your system, infrastructure, and everything in between secure withthoroughvulnerability scansand quick solutions.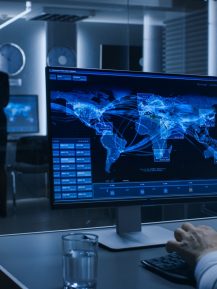 Rest easy with thorough monitoring of the Dark Web to keep your credentials—and sensitive data—away from hackers.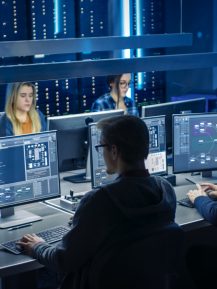 Security Operations Center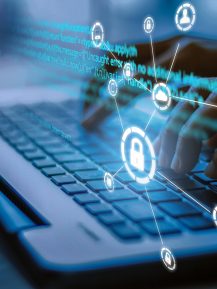 Streamline compliance with centralized log management, data corruption monitoring, and regular reporting.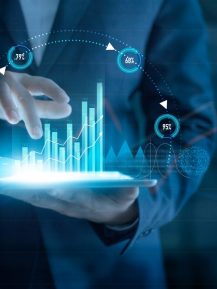 Keep your organization secure from all angleswith our expert Firewall Management.
Slide 1 Heading
"Simnet and their team are top notch friendly helpful professionals. From IT consulting to web hosting, they are knowledgeable, professional and the team is prompt in all facets of project satisfaction from start to finish. I would highly recommend there services"
Ron Jeschke
IT Supervisor at Town of Cobourg
"The staff at Simnet has a genuine interest in making sure our systems are operating well.  With each call or e-mail, I feel like I am treated uniquely for the needs of our company.  Simnet provides that level of expertise that we could not hope to duplicate. They work well with my staff and I to become another member of the team.  Whether it is a direct call from a specialist for a ticket just created or a text from the owner at 4AM to tell me our systems are back up, I can be assured that someone has our back in IT."
Slide 2 Heading
"We've been working with Simnet for years as a very trusted technology partner – and we've recently expanded our partnership further. They offer customizable solutions for our technology needs."
Aaron Abrams
MOLLY MAID Canada Inc.
"Simnet has helped Olon Industries secure our critical business data everyday. Simnet allows Olon's staff to focus on our core business services and keep our network running effectively."
David Fisher
Olon Industries
Find out how we can help.
Get in touch to find out how Simnet can grow your business with innovative IT